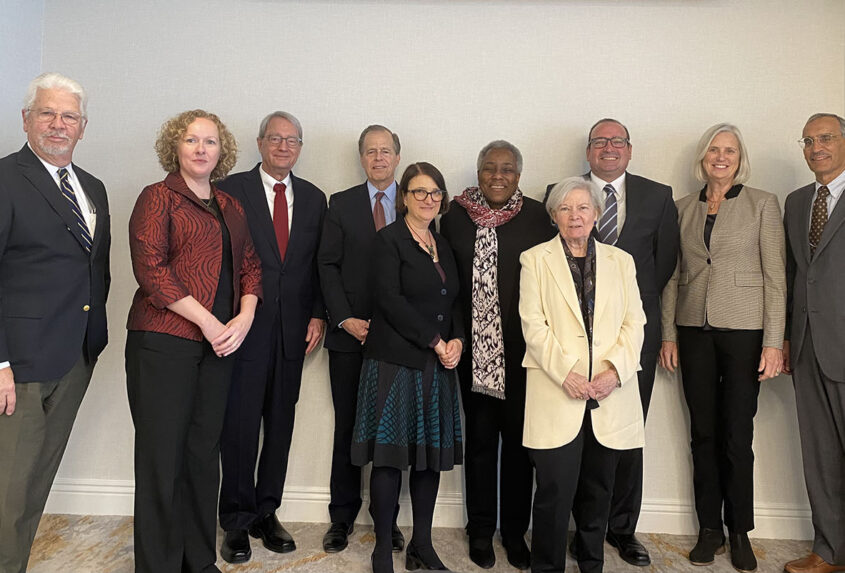 Welcome to the Una Chapman Cox Foundation
The Una Chapman Cox Foundation is a non-profit organization dedicated to supporting the effectiveness and professionalism of the U.S. Foreign Services.
Explore Our Programs
The Foundation
The Cox Foundation lends its support to programs that align with its values and goals.
The Foundation was founded by Mrs. Una Chapman Cox, an enthusiastic world traveler whose encounter with a Foreign Service Officer would have a lasting impact on her life.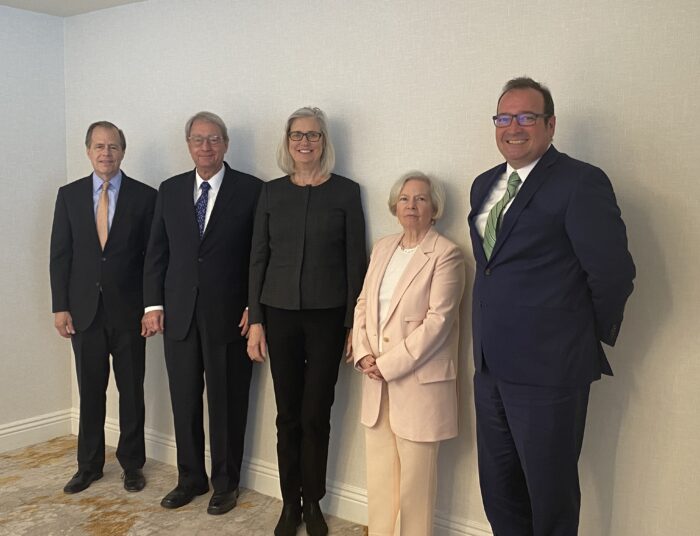 The Leadership at the Cox Foundation is comprised of our Trustees and Policy Council, who offer insight into many programs and program decisions.
Featured Fellow
Sandra Jacobs
2023-2024
Sandy Jacobs received her first telescope in 1986 to search for Halley's Comet in the night sky.  While the Challenger explosion tempered her early interest in space exploration, it reemerged when NASA's New Horizons mission captured her own children's imagination.  Sandy then led the development of the Department's first space diplomacy slate of expert speakers and facilitated U.S. Speaker Programs at diplomatic missions around the world to commemorate the 50th Anniversary of the Apollo moon landing. 
During her Cox Fellowship, Sandy looks forward to exploring the work of public and private sector "space ambassadors," using digital storytelling to augment the contributions of past, present, and future leaders of space exploration and commercialization.  She also looks forward to connecting with educators and university students interested in foreign affairs.
Sandy's Foreign Service career, which includes assignments in India, Tajikistan, Estonia, Washington, and Uzbekistan, has focused on bridging the gap between public diplomacy and policy advocacy – especially in exchange programs, cybersecurity, and human rights.  She began her career at Citigroup as a Leadership Development Associate and later Assistant Vice President, then answered a personal call to public service as a Peace Corps Volunteer in Ukraine and a Program and Training Officer at Peace Corps HQ.
Our Programs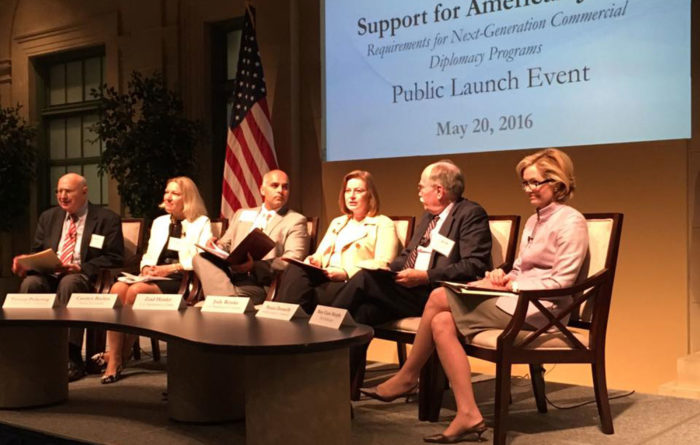 Sabbatical Fellowship

The Foundation began with the Cox Sabbatical Fellowship, a program that offers promising Foreign Service Officers a stipend with the chance to recharge their batteries and reaffirm their personal commitment to the Foreign Service through for one year.

Learn More
The American Diplomacy Project

The Foundation is currently supporting The American Diplomacy Project, an ongoing initiative aimed at focusing on the future of the United State's Foreign Service.

Learn More
Cox Language Awards

The Foundation partners with the Foreign Service Institute to support highly competitive annual awards for excellence in foreign language instruction.

Learn More
Latest Report
American Diplomacy Project II, Blueprints for a More Modern United States Diplomatic Services
Publish Date: September 2022
The American Diplomacy Project – Phase II, in collaboration with the Una Chapman Cox Foundation and ASU, built upon on the original report published in 2020 by Harvard University's Belfer Center for Science and International Affairs which centers around four "blueprints" that are critical to State Department Reform.
Read Report
See Full List of Resources